Trading Cards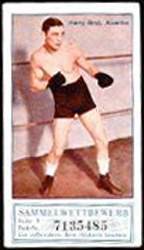 German cigarette card "Boxing" issued in 1927 by cigarette company Greiling Dresden. Size :4,2x 2,3 inches.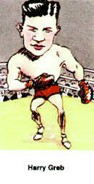 photo supplied by Kevin Smith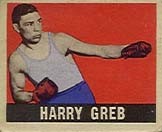 1948 Leaf gum card

1920's Strip card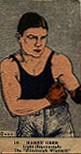 1920's Strip card

Victoria Gallery (London)
c. 1991
"Boxing Champions"

This card was produced by the Helmar Brewery of Pleasant Ridge, MI. and was found in packages of potato chips and caramel corn.There is a scratch off area on the back to redeem prizes or coupons. This card was made from heavy cardboard stock and is 2-3/4" x 1-5/8" similar in size to the old T cards.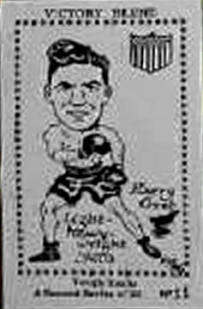 This card is a Tough Yanks - Second Series card from england by Victory Blend. It is standard cigarette size.
If you have anything that can be added to this page please e-mail me