Tickets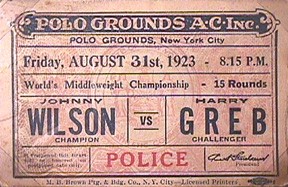 Wilson vs. Greb
photo supplied by Don Scott


Walker vs. Greb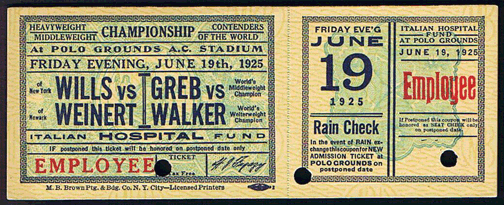 This ticket photo was supplied by www.Championsofthering.com
Go there to purchase this great ticket.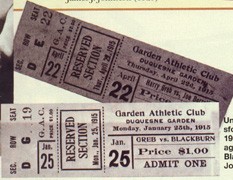 Unused tickets for greb's 1915 bouts against Jack Blackburn and Joe Borrell.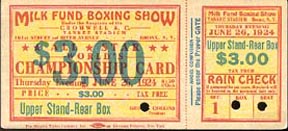 TICKET...Young Stribling v. future Light Heavyweight Champion Tommy Loughran, Middleweight Champion Harry Greb v. Ted Moore and future Heavyweight Champion Gene Tunney v. Ermino Spalla...June 26, 1924...New York...A full ticket...Captioned "Milk Fund Boxing Show", the fighters aren't named...Stribling decisioned Loughran in 6 rounds, Greb decisioned Moore in 15 and Tunney stopped Spalla in 7...Very good...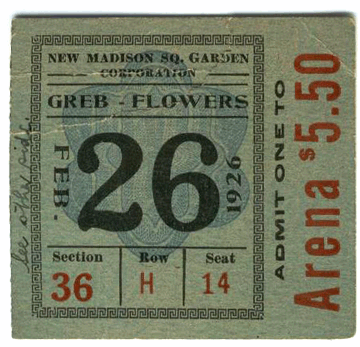 Ticket stub from the fight that Flowers became Middleweight Champion.

If you have anything that can be added to this page please e-mail