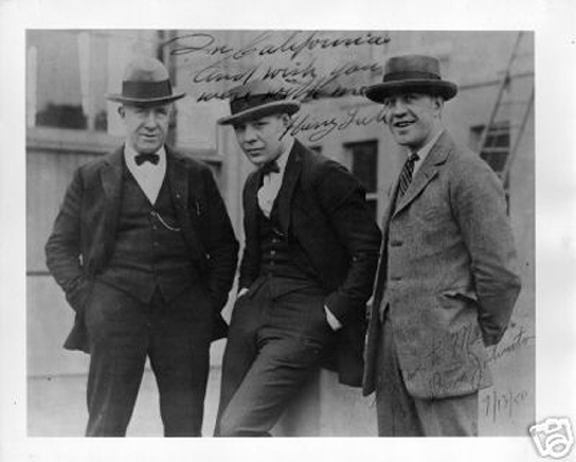 The signature on the photo, at the top in the middle, says "In California and wish you were with me. (signed) Harry Greb."
Harry Greb only fought in California once in his career, On February 22, 1924 against Jack Reeves. Maybe this was the time when this photo was taken.
In the lower right hand corner there is something written. I is not signed, but part of the photograph. It is hard to make out, but looks to be given to ma by dana johnston with a date of 7/13/50.
The man on the left is Greb's manager James "Red" Mason, then there's Harry, and the man on the right side is Greb's trainer at the time, his last name is Georgil or Scorgil (spelling may be incorrect).
www.harrygreb.com