Jimmy Slattery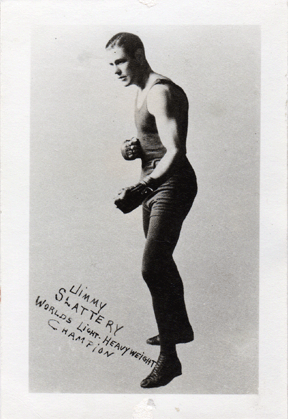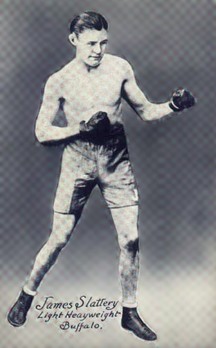 Jimmy Slattery fought many of the great Hall of Famers during his time such as Maxie Rosenbloom, Harry Greb, Tommy Burns, Jack Delany, Young Stribling and Tommy Loughran. Jimmy won the N.B.A. Light Heaveyweight title on Aug 30, 1927 when he beat Maxie Rosenbloom in a 10 round decision. He lost the title Dec 12 of that year when Tommy Loughran beat him in a 15 round decision.
Jimmy Slattery wasn't done yet though because 3 years later he was awarded the N.Y. Commision Light Heaveyweight title when he beat Lou Scozza in a 15 rounder. He held that title for over a year until he lost it to "Slapsie" Maxie on August 5, 1931.
Pictured here is a photo card of Slattery supplied by PUG.

CLICK HERE FOR FIGHT RECORD



IF YOU HAVE ANY FURTHER INFORMATION ON JIMMY SLATTERY 
PLEASE E-MAIL ME 
www.harrygreb.com