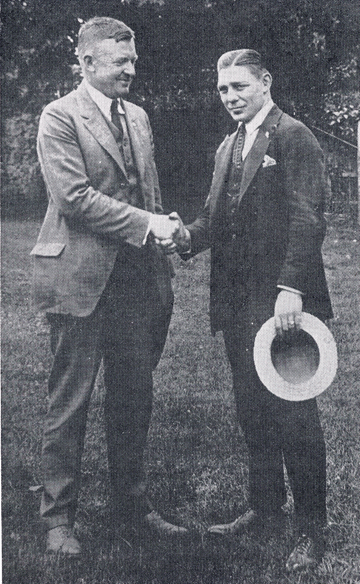 Harry Greb with famous baseball star Christy Mathewson.
Christy "Big Six" Mathewson held the strike out record with a total of 2,399 over 17 years.
He was also famous for pitching three shut out victories over the A's in the World Series in 1905.
Over 6 days in the World Series he shut out the A's 3-0, 9-0, and 2-0.
www.harrygreb.com