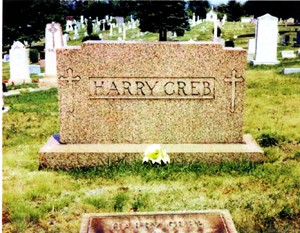 Born June 6, 1894. Died October 22, 1926
Hall of famer boxer who was the Middleweight Champion from 1923-1926. His career ring record was 264 wins and 23 loses with 12 draws. He was blind in one eye, but kept it secret most of his fighting career. He died during surgery to repair facial injuries from boxing and an accident. Cause of Death: Complications from Surgery.
Gravesite is located in Calvary Cemetery, Pittsburgh, Pennsylvania,USA.
Specific Interment Location: Section W, Lot 40, Grave 5